Fresh News
We're bringing you the freshest news on all things food + more!
8/16/21
For the Love of Bacon
Mark your calendars for National Bacon Lovers Day, this Friday, August 20th. Did you know that bacon is one of the oldest cured meats? The Chinese have been salting pork bellies since 1500 B.C. And the popularity of bacon has only grown over the centuries. Today, around 53% of households have bacon on hand at any given time. Whether you love your bacon on a burger, with a side of eggs and toast, crumbled in a salad or as a BLT sandwich, there's so many ways to enjoy bacon. 
8/16/21
Order a Bianchini's Signature Deli Sandwich Today!
Make Back to School lunches easier by ordering a Bianchini's Signature Deli Sandwich. Both of our locations make a wide variety of sandwiches to suit many tastes, from gourmet to traditional deli-style. Take a peek at our online sandwich menus by location, and when you're ready, place your order via text and your sandwich will be ready shortly afterward. Once you've enjoyed one of our signature sandwiches, it's easy to see why Bianchini's was voted Readers Choice Best Sandwich three-years in a row.
8/16/21
Shop Online with Instacart
Short on shopping time? No worries, Bianchini's has you covered! You can do all of your Bianchini's grocery shopping online with Instacart and have it delivered to your home or dorm room for students. You can find everything from the daily basics to household supplies. Order fresh produce, soups, salads, prepared foods, fresh deli meats and cheeses, snacks, beverages and much more.
8/9/21
Bianchini's is Here for Back to School
Let Bianchini's help you conquer those back to school lunches and snacks. Our stores carry an excellent selection of fresh fruits and vegetables, an assortment of premium deli meats and cheeses, bakery fresh breads and rolls, award winning deli sandwiches, all-natural granola and cereals, grab-and-go salads, organic milk, a variety of yogurts, fresh squeezed orange juice and all-natural snacks that are ready to enjoy. When it comes to quick and easy shopping, Bianchini's earns and A+.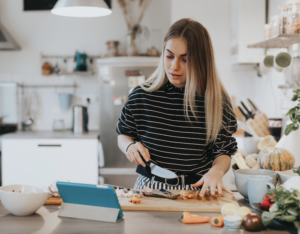 8/9/21
Bianchini's My Menu
Getting back into the routine for school can be difficult. Especially meal planning for breakfast, lunch and dinner. Save yourself time and energy by using Bianchini's My Menu, the easy-to-use tool that streamlines menu planning and your shopping list. When you're viewing one of our recipes, you can click on Add to My Menu to save the recipe and also click on Add All Ingredients to Shopping List to build your grocery list.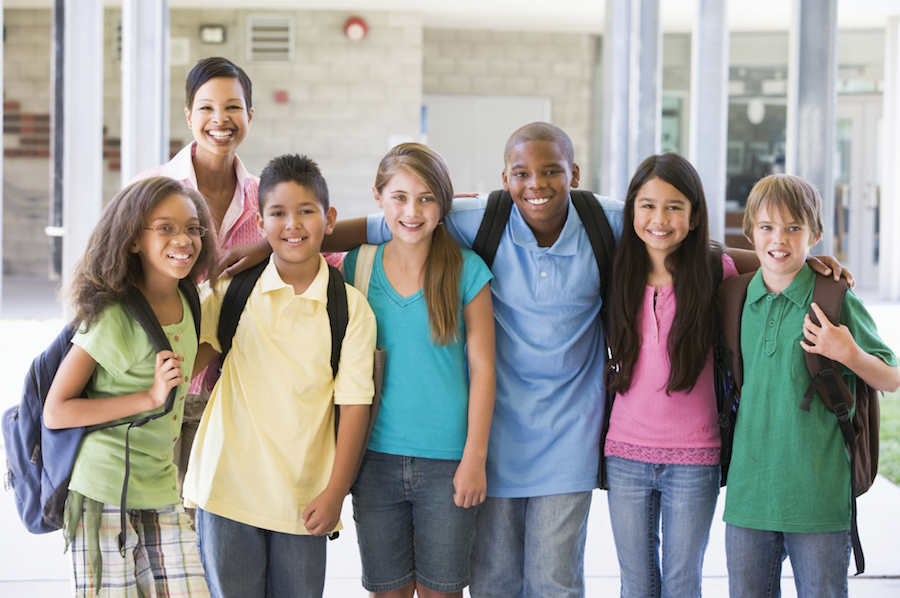 8/9/21
Give Back with Bianchini's eScrip
All of us here at Bianchini's are big advocates of giving back to our local schools. To help give back, we have connected Bianchini's Rewards with eScrip, the grocery industry's premier fundraiser. Simply register the phone number you use at checkout with eScrip and you'll automatically earn 1% for the school of your choice. Bianchini's eScrip program is available year-round, so please join us in giving back to our local schools by using your Bianchini's Reward phone number when you shop. If you're not currently enrolled in Bianchini's Rewards, sign up during your next visit and use the same phone number to register with eScrip. Earning for your chosen group is automatic. There is nothing to save, nothing to turn in, it's FREE to you! For more information, please visit
8/2/21
Bianchini's is Your Readers Choice Winner for Best Produce!
All of us here at Bianchini's  are so honored to be named Readers Choice winner for Best Produce in 2018, 2019 and 2021. The produce sections at both our San Carlos and Portola Valley locations carry an extensive selection of farm fresh and organic fruits and vegetables, with a focus on locally grown produce. Our staff is more than happy to answer any questions you may have about selecting the ripest fruits and crispest vegetables, as well as offer recipe ideas for preparing healthy meals for you and your family. Thank you again for voting Bianchini's Market the Best Produce for three years and counting.
8/2/21
Sweet California Peaches Have Arrived!
Stop by Bianchini's produce department to find California Grown Peaches and celebrate National Peach Month throughout August. Not only are peaches deliciously sweet, they're a good source of vitamins A and C, potassium and are naturally fat-free! Enjoy one as a healthy snack, blended into a smoothie, made a homemade fruit salsa or baked and sprinkled with brown sugar and cinnamon for an unforgettable dessert.
Check out our peach recipe collection for even more sweet ideas.
8/2/21
Zing Up Your Menu with Zucchinis!
Did you know that zucchinis are variety of squash that are a close relative of the cucumber? In fact, the word zucchini comes from zucchino, which is Italian for small squash. Zucchinis are one versatile vegetable! They're great for grilling on kabobs, mixed into pasta dishes like ratatouille, lasagna and spaghetti, added to casseroles, pizza, frittatas, salads, baked into zucchini bread and chocolate zucchini cake! Celebrate National Zucchini Day with us this Sunday, August 8th.
7/26/21
Three-Time Almanac Readers' Choice Winner!
The results are in, and …It's a Three-Peat! Bianchini's Market is your three-time Almanac Readers' Choice Winner! We are honored to be The Almanac Readers' Choice 2018, 2019, and 2021 winners for best Grocery, Best Produce, Best Place to Buy Meat, and Best Sandwiches! Bianchini's has built strong bonds with local farms, ranches, and food purveyors, allowing us to bring in exclusive items from local vendors, and it has allowed our stores to tailor our product selection to give our customers more of what they love. From all of us here at Bianchini's, we'd like to give a big "Thank you" to our customers and our community for all of the love and support you've shown us throughout the years.
More News